Real Madrid goalkeeper Thibaut Courtua has ruled that Barcelona should not be given the title if they skip the La Liga season and that they have shown that they are the better side.
FC Barcelona are two points behind Real Madrid in their current points table. The season is expected to resume, but no definitive decision has yet been made.
Courtois says Barca don't deserve the title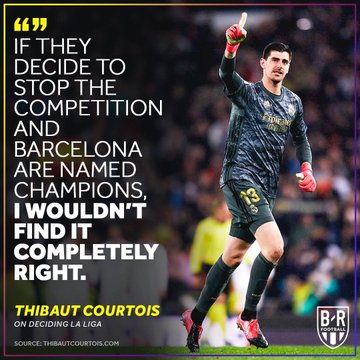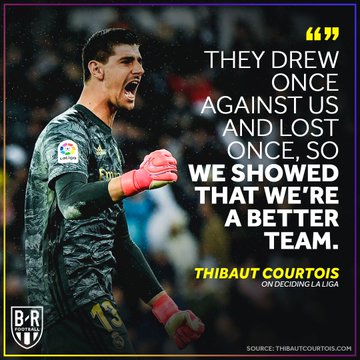 9,927Twitter Ads info and privacy1,773 people are talking about this
The former Chelsea goalkeeper said that if Barcelona were declared the winners, it would not even be logical for the Barcelona coach. "If they decide to end the Competition [La League season] this morning, and declare Barcelona as champions, I don't find that to be entirely correct.
Real have won a draw and a win against Barസa in La Liga this season. So Kortua says they have shown themselves to be the best team. "They've got a draw against us and lost once, so we've shown them that we are the best team.